About Lesson
I'm going to use a website called Creative Fabrica (affiliate link) and a program called Affinity Publisher.
Creative Fabrica has literally millions of resources, all of which can be used in your commercial projects. There are graphics, fonts, planners and full KDP interiors, it is so worth the cost!
You can download entire activity books, colouring pages and all kinds, but bear in mind that a lot of other people will be using the same stuff. You should probably take parts from many different downloads and put together a unique colouring book,
Once you have the files you want, open up Affinity Publisher and create a new page 8.5×11 inches. This will create a large book. I'm going to create an adults colouring book this time: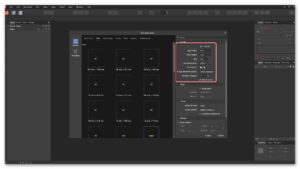 You won't need 'Default master' ticked as this is mainly for logbooks and other things that will have the same content on a lot of pages. Click here to more information.
Insert your images, creating new pages as needed. You can move pages by simply dragging them up and down in the left panel, and you could leave blank pages in between each, as we did in Canva: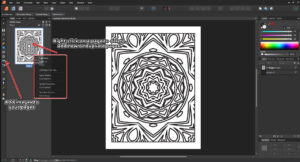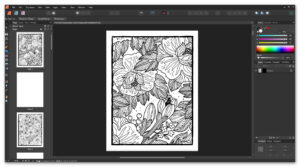 Remember to save from the 'File/Save as' menu. When you've finished, use 'File/Export' from the top menu to export the file as a high-quality PDF (export with 300 dpi, not 72 as shown):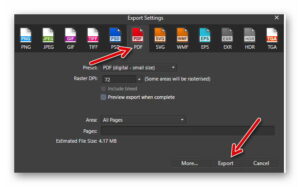 Don't forget to add your first page with, perhaps, a space for the owner's name, and your own details.